Suwanee
SOS Suwanee offers ABA therapy, Speech Therapy, Occupational Therapy, and Social Skills Classes. Our play-based approach allows children to learn new skills while having fun! We encourage parents to watch their child's therapy sessions live from our Parent Viewing Room.

3131 Lawrenceville-Suwanee Rd, Ste A3 Suwanee, GA 30024


In-Center Sessions 8:00am - 4:00pm
In-Home Sessions 4:30pm - 6:30pm
After Care Program 4:00pm - 6:00pm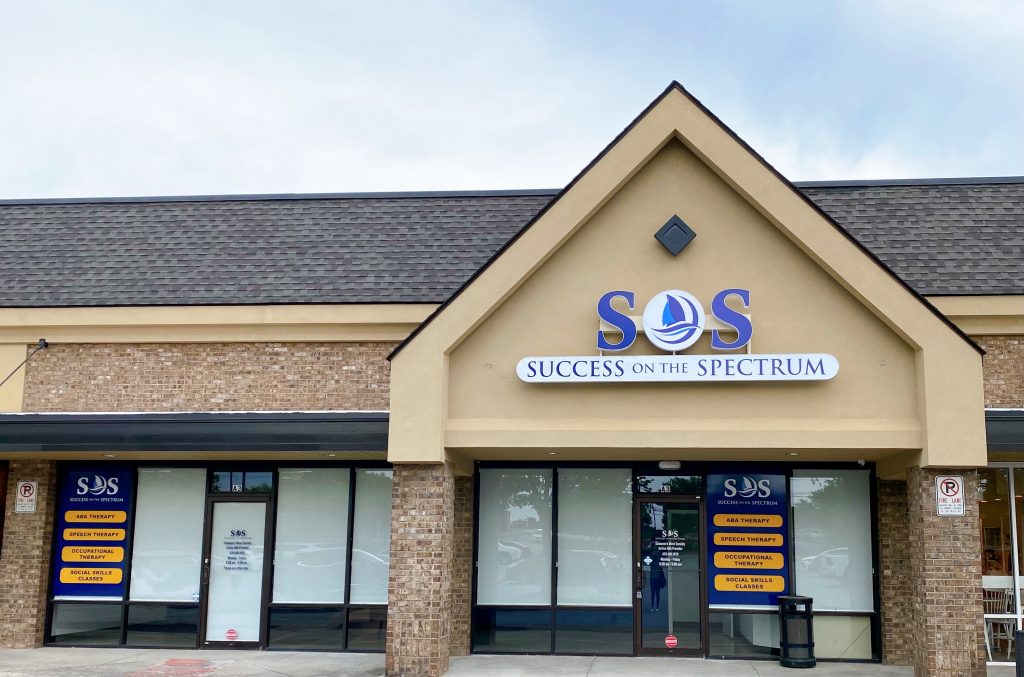 A recent research study done by Northwestern University's School of Business shows that parents of children with autism try an average of six service providers before finding one that is effective.
The Suwanee Location pays special attention to quality of services and client satisfaction. We know that a child's development is precious, and there is little time to waste. All of our services are exclusively evidence-based and backed by science.
The Suwanee Location has a special dedication to advancing our staff's careers. We provide ongoing trainings, pay for them to obtain additional certifications, and offer them discounted college tuition through our national partnerships.
We know that staff satisfaction is the key to low turnover. We train and retain our employees, which is reflected in the high quality services provided to our clients!
If your child has been diagnosed with Autism, your health insurance will pay for ABA Therapy!
Speech Therapy and Occupational Therapy is covered by your health insurance with other diagnoses.
Contact us so that we may verify your benefits for you!
Send the
Suwanee

Location a Message